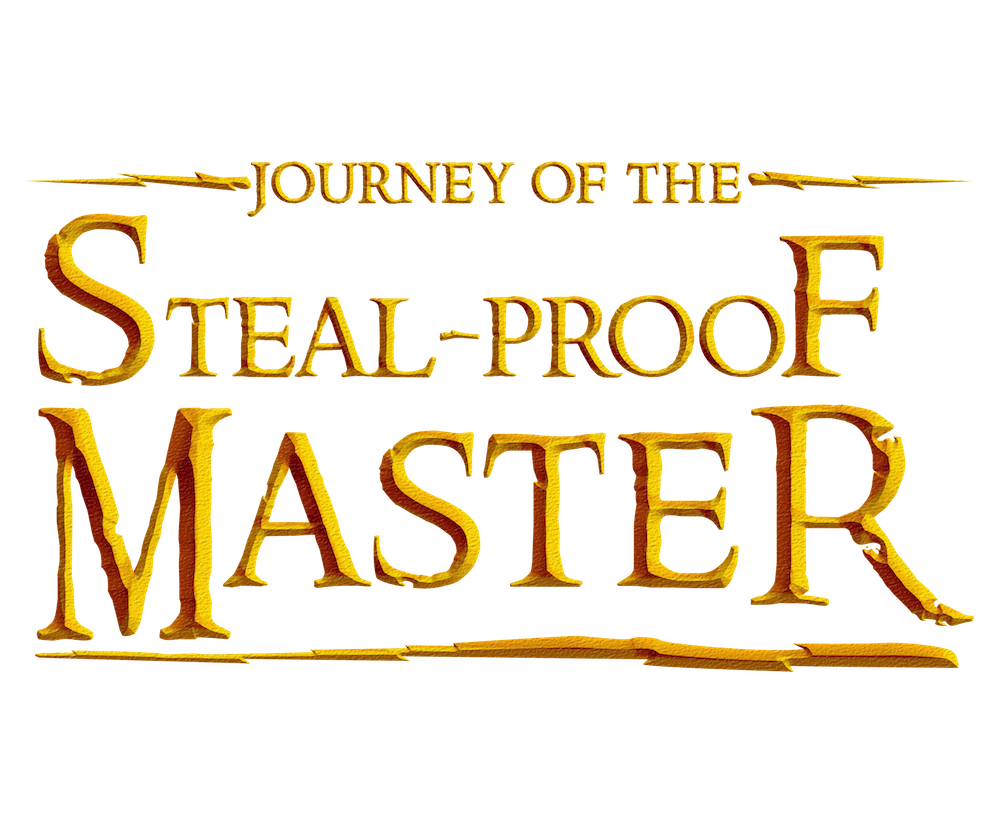 WELCOME TO THE POWERFUL AWARD-WINNING CHILD SAFETY PROGRAM THAT KIDS WANT TO LEARN!
NOTE: You will learn what parents, teachers, and law enforcement professionals around the country already know: Journey of the Steal-Proof Master is the most captivating and innovative child safety program ever created!
Children learn best when they are interested and stimulated by the curriculum. The Journey of the Steal-Proof Master utilizes the attraction to fantasy adventure by children as a means to introduce frightening yet valuable and necessary material.

Using fantasy evil warriors, children are taught ten of the most common lures used by child predators.
The Steal-Proof Master program stresses a teaching environment that promotes education through the visual, auditory, and physical senses of the child.
The child learns that their brain is their best weapon.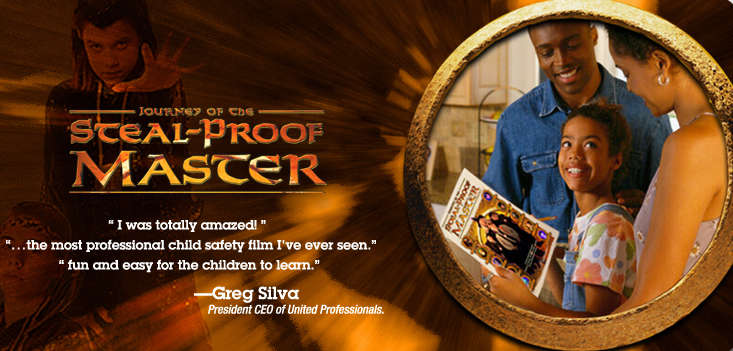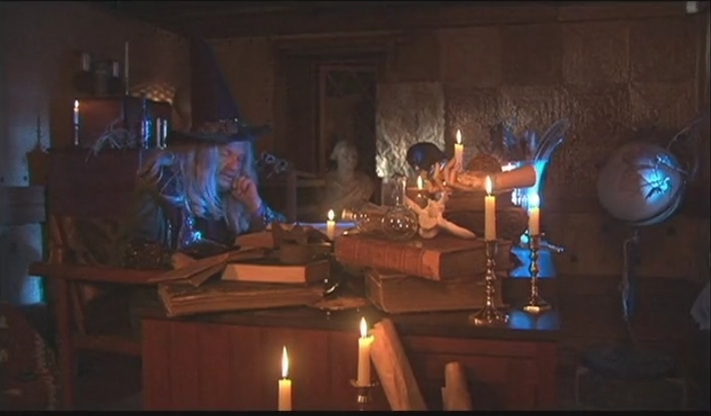 Journey of the Steal-Proof Master
The Journey of the Steal-Proof Master is a 45 min. award-winning child safety movie that teaches children child predator awareness through the vehicle of fantasy.


Your children will join Eldred the Wizard and his two apprentices, Grimbold & Silver, to the Land of Mazak where they will be introduced to the "Ten Evil Warriors" and challenged to remember all ten to become a Steal-Proof Master.


Each "Evil Warrior" represents a common abduction lure.


WINNER: 2003 Silver Telly Award (Children's Education)


*Private use only


Additional Tips Against attempted Abductions
In a store children need to create attention:
Scream and shout, "I don't know you, KIDNAPPER!"
Run, escape
Knock things off shelves
In a parking lot:
Run between cars
Pull doors and bump cars to set off alarms
Getting lost:
When out shopping or at a sports event, etc., predetermine a meeting place.
A child must know personal information (phone numbers, 911, address, parents' names)
Go to the store cashier or a mother with children.
Thousands of children around the world have become Steal-Proof Masters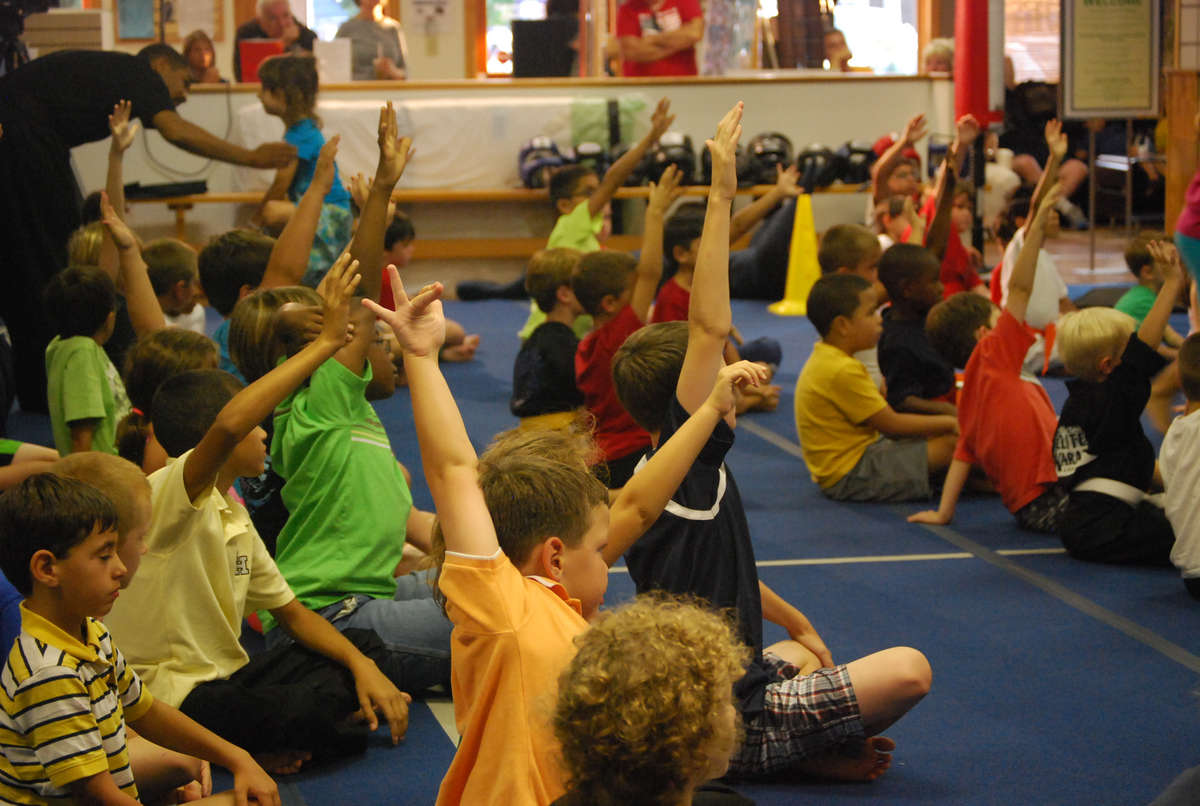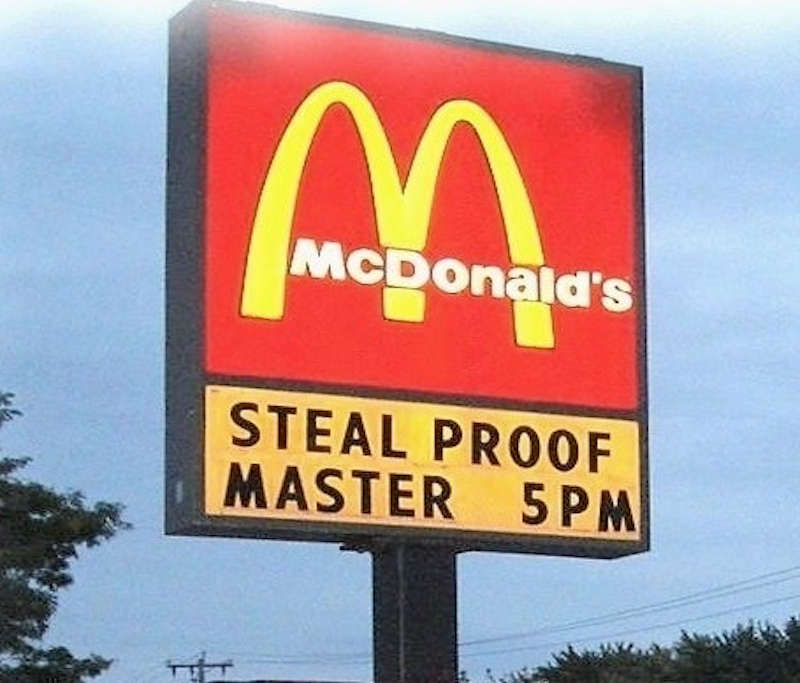 A Last Resort...
A child must know to do everything possible to keep from getting in a car with a child predator. (Scream, bite, punch, kick, etc.)
Although Eldred really wanted Grimbold and Silver to recognize danger and to use their intuition to keep safe, he knew that they should also train in physical self defense, just in case.